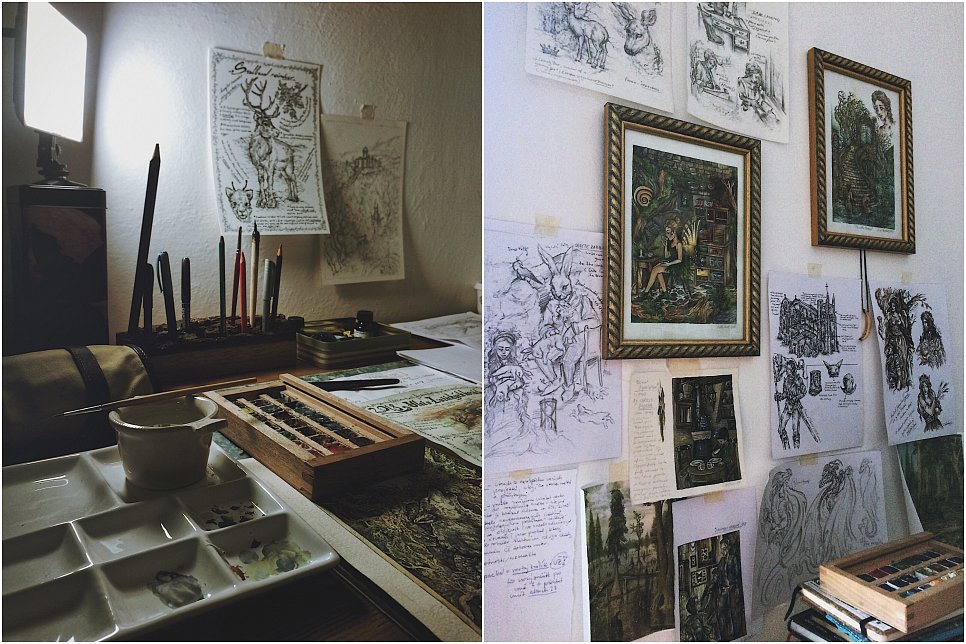 Carol Wellart is a Czech artist, painter creating images predominantly with the wildlife themes, nature studies and the literary characters.
She's mostly inspired by the curious shapes and a materials from the nature, but the main source still would be the literature.
Since the first child ages she tried to express herself and her observations on a paper.
Painting and drawing was always the most important thing for her and visiting the local art school helped her understand the new techniques and the "science" of the colour mediums.
During these days, she's exploring the nature and the animal life only with her backpack or she's working on some picture book.
Most of the work is made outside.
She's the award winning artist for the "Best book cover in 2015" in Czechia.
Her work was published in American magazines such as the Spirituality a Health Magazine, International Wolf, Metaphorosis or the Orion.